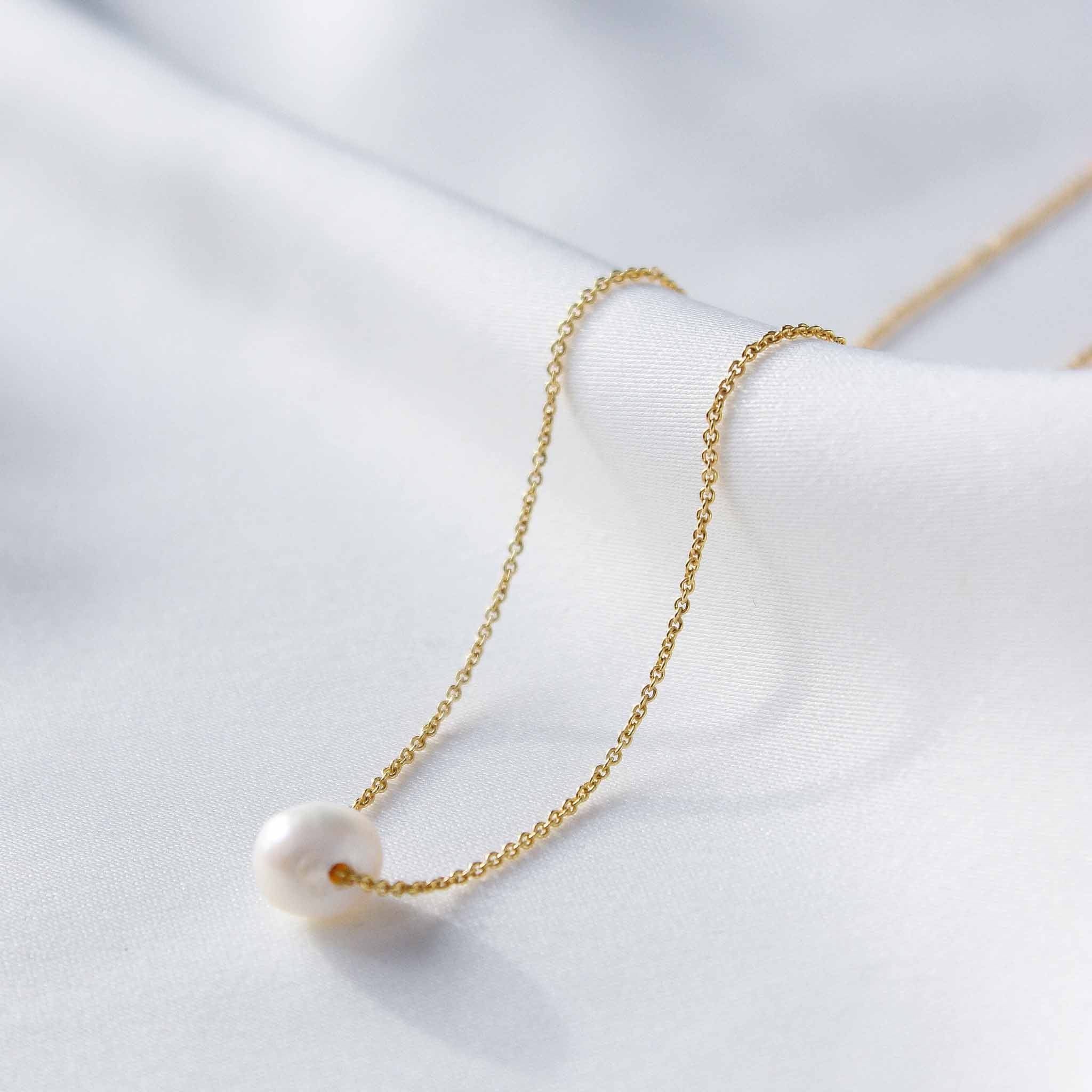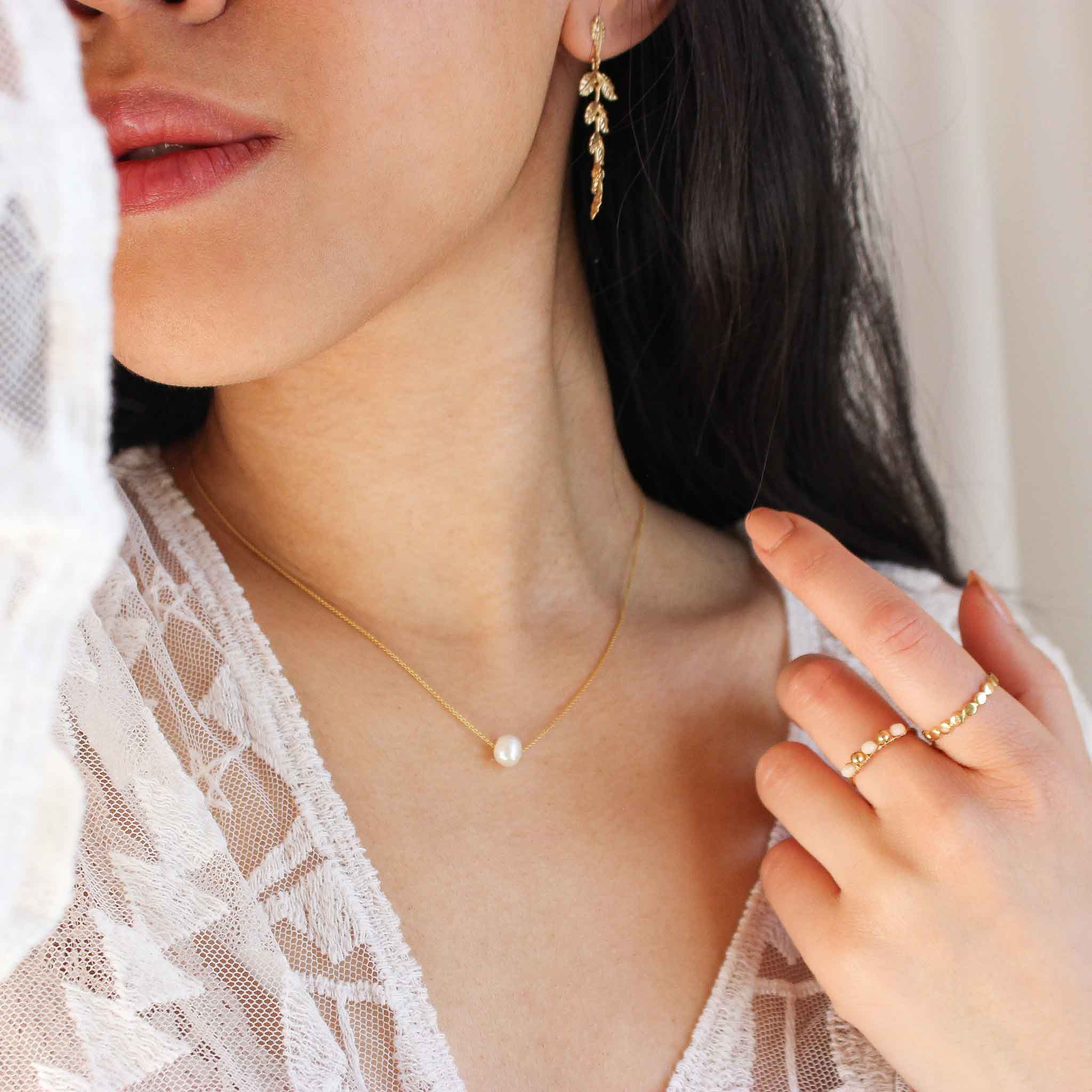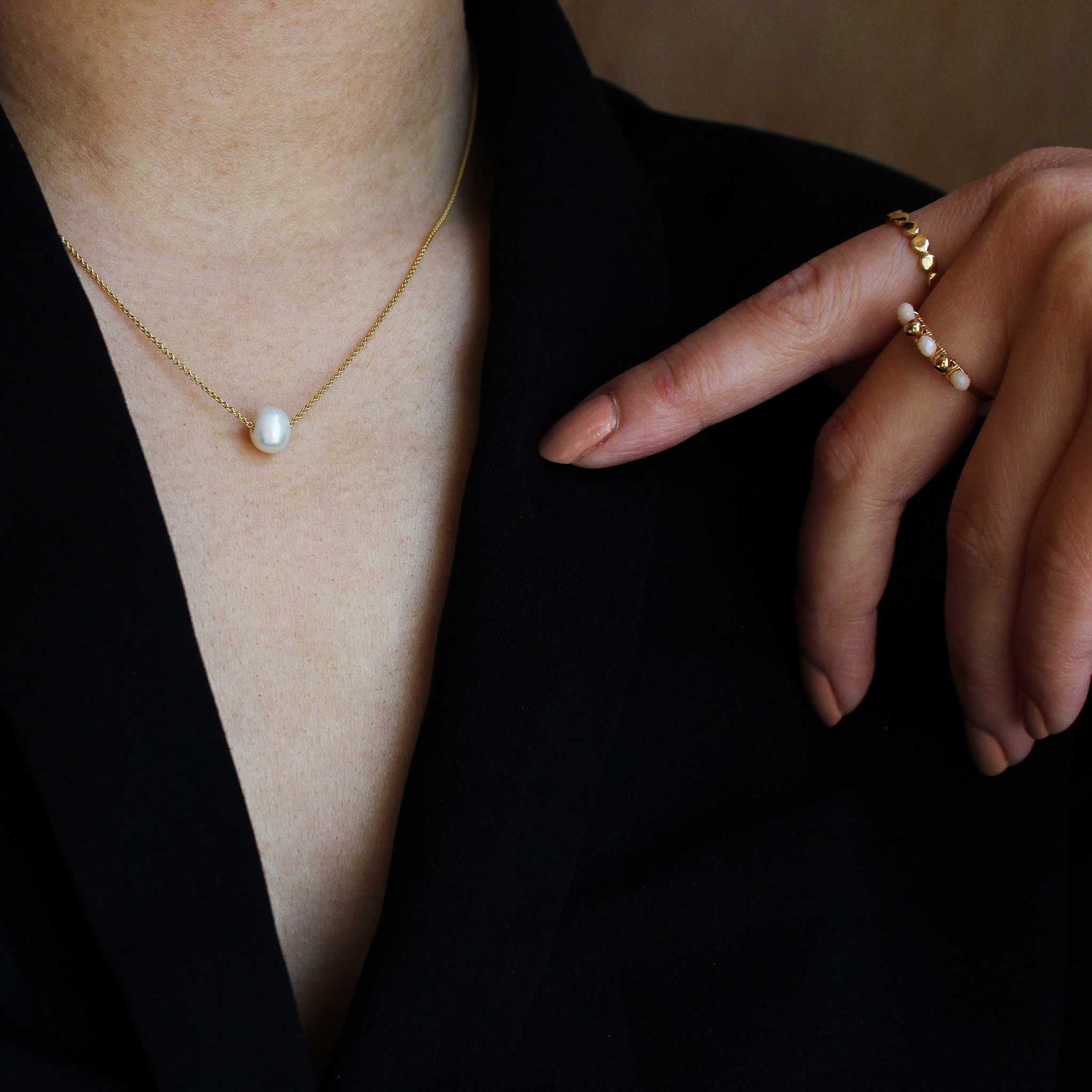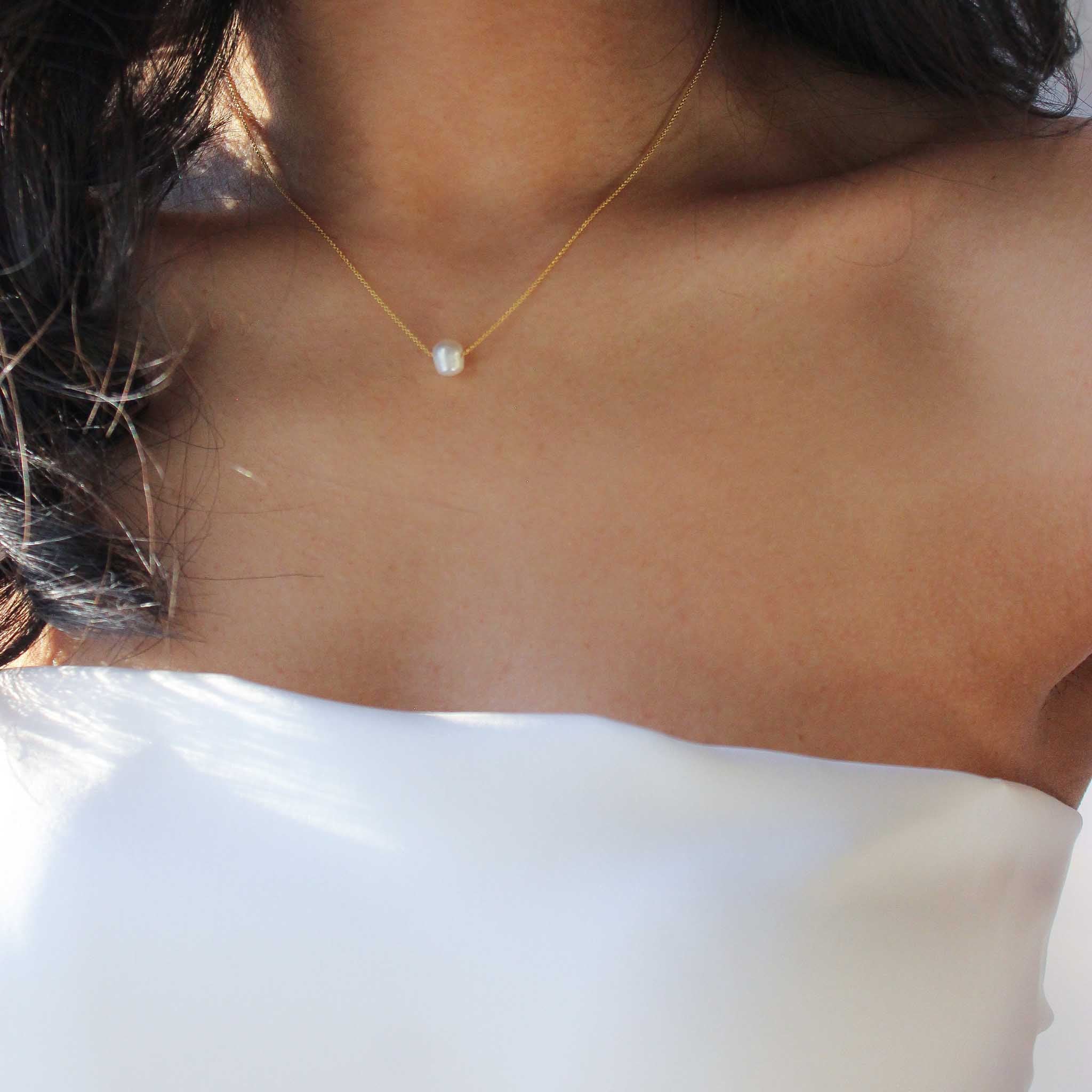 Perla - Necklace 18k Gold Plate
Description
Material
Our Story
Length: 40 cm + 3 cm extension
Perla - the latin meaning of pearl. The freshwater pearl, born in the sea, with its beautiful white luster, sits alone on this dainty chain. Valued for their calming effects, pearls represents purity, serenity and femininity. An essential piece crafted with a 925 silver base and an 18k gold plating.
Due to the authentic nature of the freshwater pearls, some may vary in shape compared to the images.
Also available in silver.
- 925 Silver with recycled origin
- 18K Gold micron plating
‍
Crafted from recycled 925 silver, which is the process of precious silver being extracted from used products, then melted down and reused to make new silver products. This process saves a vast amount of energy and carbon emissions.
‍
The gold-pieces we have are plated with a thick layer 18K gold micron plating on top of a pure 925 silver base. Gold plating is still real gold, the difference from solid gold is in the base of the jewellery. Using a pure silver base for our gold pieces allows you to have the qualities of solid gold without the huge cost of an item being entirely made from solid gold.
All of our pieces are completely free from nickel.
LUZO was born out of the need for beautiful, fine, good quality yet affordable jewellery, inspired by the mission of empowering women and being kind to our earth. LUZO in old Portuguese means "To Shine" which is what we aim to help everyone do, both inside and out.
Perla - Necklace 18k Gold Plate
Shipping & Warranty
Shipping
Finland shipping: 4,90€ Free on orders above 50€. Estimated delivery time 2-5 business days.
EU shipping: 6,90€ Free on orders above 100€. Estimated delivery time 3-7 business days.
International shipping: 10,90€ Free on orders above 150€. Estimated delivery time 5-10 business days.
6 month warranty
We offer a 6 month warranty covering manufacturer defects.
Read more about our warranty policy.
About us
Ethical Approach
Ethical production is one of the core foundations of LUZO. Beautifully handcrafted in Portugal, our production partner are using recycled silver.
Using recycled materials means no mining for new raw materials - instead, materials that are already circulating in the jewellery industry is being used. This helps create less of a negative impact on our planet.
Timeless Design
Minimal and versatile - we love adding an extra touch to minimalistic designs. We strive to have pieces that you can wear throughout a whole day, to have the same piece that goes with many occasions rather than having different ones for every happening.
Minimalism is for us about having the simplest and fewest elements to create the maximum effect.
Our Mission
We are a brand that roots for women. From the beginning, our mission has been to highlight beauty and foster confidence in women around the world while simultaneously being kind to our earth.
Every item is a celebration of women and a symbol of their strength, courage and beauty.
FAQ
Does LUZO jewellery contain nickel?
No! All our jewellery are completely free from nickel, which is the most common culprit for metal allergies.
Precious metal, such as silver and gold, are hypoallergenic and will not leave green marks on your skin.
How do I take care of my jewellery?
Take good care of your jewellery and you can easily make it look new again. Simply, clean the silver with lukewarm water and a little soap/dish soap.

Avoid direct exposure to perfume, bleach, make-up or any kind of chemical products. Keep away from extreme temperatures and humidity, do not wear in the shower, bathe or when doing sport.

Store your jewelleries separately from each other in order to avoid scratches, ideally is to keep them in the box provided with the order.
Jewellery designed
TO HIGHLIGHT YOUR BEAUTY
Everyday pieces to treasure and wear time and time again.
Inspired by you, made for you.
Make it last longer
Jewellery care
Our pieces are made of 925 silver and 925 silver plated with a thick layer of 18k gold. Look after your jewellery well and the gold plating can last for years. Here are some tips on how to give your jewellery a longer life.